The

Restaurant

Tastem Restaurant is a sophisticated, elegant and cozy place, where you will feel at home and of course you can taste our menu, where you will find appetizing creations to try and share.
Everyday Menu
Enjoy a varied daily menu with your family or friends.
A la Carte
Come and enjoy whatever you want. We cook today.
Wines
The pleasure of a great wine at Tastem Restaurant
Cocktails
Start the weekend the best way with us!
Two

Spaces

Tastem Restaurant has three spaces complemented and suitable for different occasions.

Located in one of the corners of Barcelona with more charm: the Eixample Esquerra. 10 minutes from the Sants station and very close to the Hospital Clínic.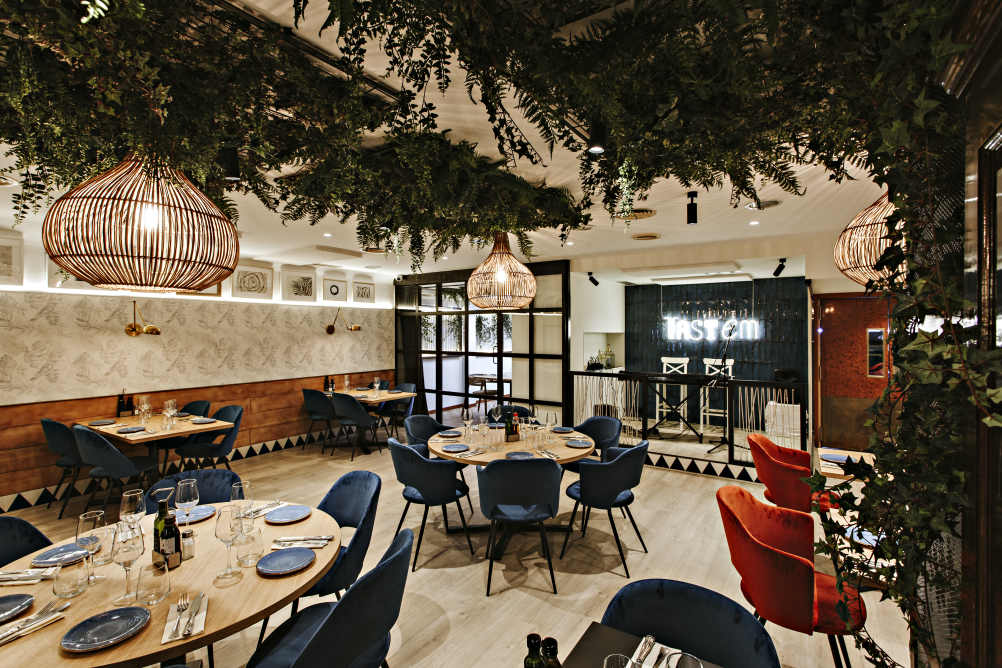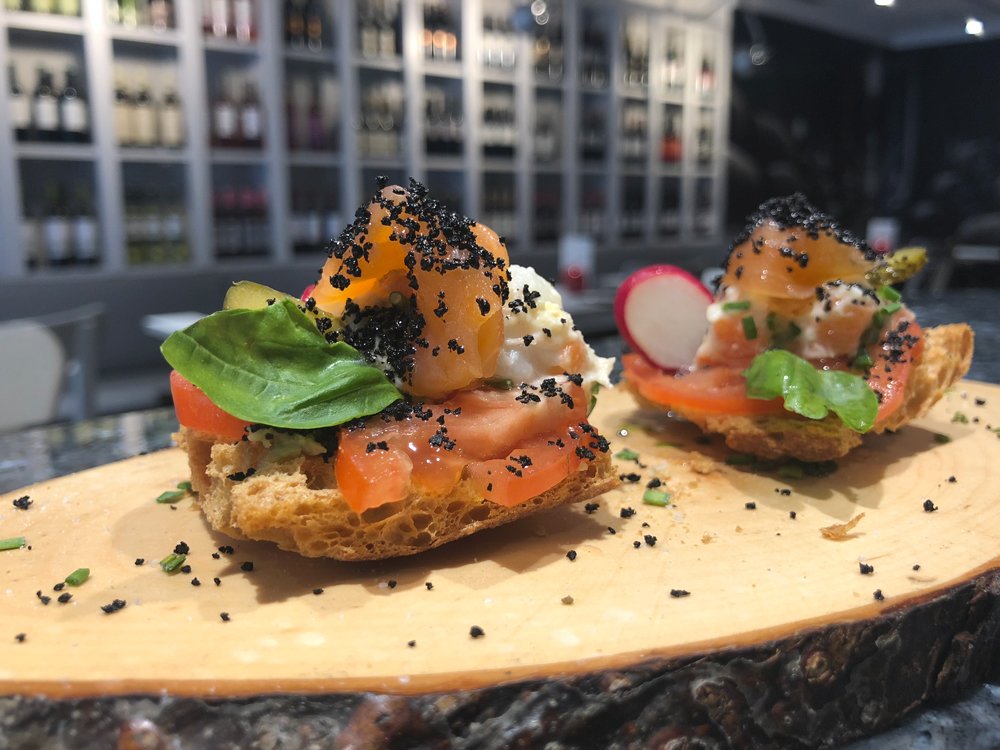 Culinary

 Passion

The secret and the basis of our gastronomy are the will of doing things right and the selection of the best product to be able to offer our guests a varied and exceptional menu; to make every moment unique and special.

Our suggestions always appropriate to each season of the year, allows us a meeting of flavors and styles that you will not forget easily.
Tastem Restaurant proposes you a  different experience in every plate, come and find out.
Take a

Virtual Tour

Tastem Restaurant is a unique place to come have lunch, dinner or cocktails with your family and friends in Barcelona.

Click on the video to take a virtual tour of our restaurant in the Eixample Esquerra district of Barcelona.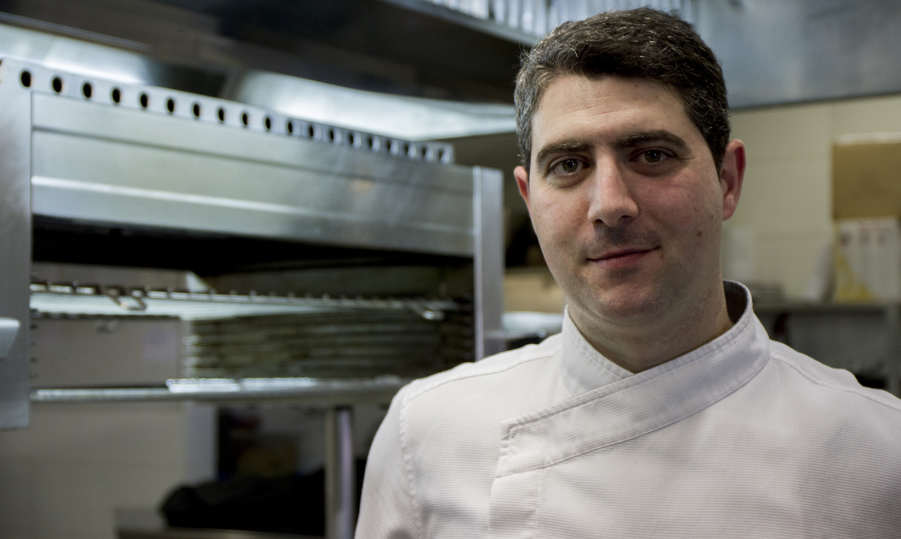 Jordi

 Angli

Tastem Restaurant has the prestigious chef Jordi Anglí as head chef.

Jordi Anglí, 37 years old and born in the city of Barcelona, ​​begins his training at the prestigious Hoffmann School of Hospitality in Barcelona – being the first student in the school's history to be recommended as an 'intern' for a 3 Michelin star restaurant, the Côte Saint Jacques de Joigny, as well as attending master classes by chefs such as Carme Ruscalleda, Carles Gaig, Nandu Junbany, Alain Passard or Joel Robuchon, among others.

As early as 1998, he held the position of second chef at Georges Blanc (3 * Michelin) in Vonnas dans la Bresse, to take responsibility later as head chef for the restaurants Hoffmann and El Cinco Sentits, both with a Michelin star.

Creative and multifaceted, his passion for cooking has led him to collaborate, throughout his professional career as a chef, with different gastronomic programs on radio and television, in magazines, as well as teaching classes and promoting of the kitchen at festivals, salons and gastronomic days.
Toasted "coca de cristal" bread with tomato 
. . . . . . . . . . . . . . . . . . . . . . . .
. . . . . . . .
 3,50 €
"00" anchovies from the Cantabrian Sea with extra virgin olive oil 
. . .
. . . . . . . . . . . . . .
 10,50 €
Shoulder of oak-cured Jabugo ham 5J
 19,50 €
Iberian ham croquettes
 2,20 €/u
Black cod fritters with alioli (x3) 
 6,95 €
Patatas bravas "Tastem" style 
 7,20 €
Andalusian style squid with lime mayonnaise
 14,50 €

"Excellent food at an incredible price. Came here with my wife. Friendly staff. I didnt get my waiters name, but he was passionate about the food. Listened to his recommendations. Had a bunch of tapas from the croquettes to the mussels and clams, great seafood. Finished with lobster with rice which was very savory.."
Tripadvisor

"Espectacular en todos los sentidos. Ambiente, carta, servicio, atención, emplatado, y comida de diez! Gracias en especial a Aleix por hacernos sentir como en casa."
Facebook

"Un dels meus llocs de referència, per fer un menú acurat, ben presentat, apetitós i a un preu raonable. Bon ambient i millor tracte. Seguirem visitant-lo."
Google

"Gran trato y buenísima comida en Tastem, muy recomendable! Parejas, tomen nota para celebrar un San Valentin por todo lo alto, Tastem Restaurant es una gran opción."
Facebook
TASTEM RESTAURANT
C/Provenza, 88
08029. Barcelona
BARCELONA
Contact Us
We are at your service